Monday – Saturday
11:00 AM to 6:00 PM
PAPERBACK EXCHANGE
2227 West 50th Street
Minneapolis, MN 55419
612-929-8801
info@paperbackexchange.com
Established in 1975, Paperback Exchange is a locally owned and independent bookstore in Minneapolis, Minnesota.
The bookstore has over 150,000 + books in stock, with books arriving daily. Our selection ranges from current bestsellers to out-of-print oddities.
We have, in stock, an extensive selection of Mystery, Suspense, Contemporary fiction, Children and Young Adult, Classics, Science Fiction, Westerns, True Crime, Horror, Romance (including Historical, Contemporary, Regency, Paranormal, Romantic Suspense, Harlequin & Silhouette series) and various Non-Fiction categories.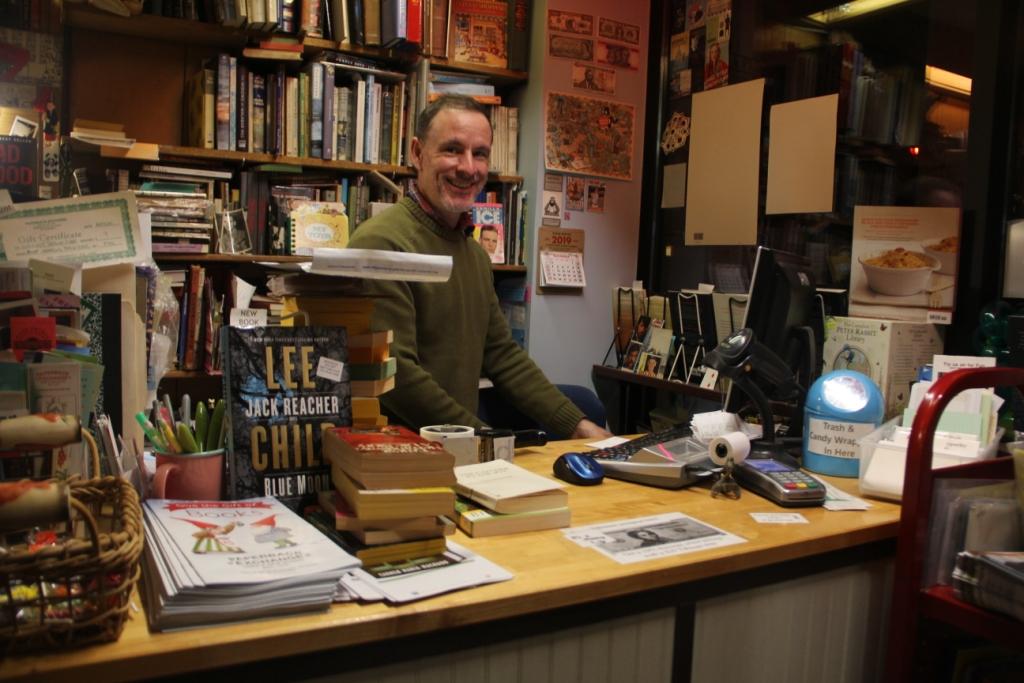 Location
We are located at the intersection of 50th & Penn Avenue South in SW Minneapolis, two blocks south of Lake Harriet.
Bus lines 4 & 46 have stops at 50th & Penn.
Parking
Free parking is available in the lot on the East side of the building. On Street parking is available nearby also.
A Bike rack is located around the corner on Penn Ave.
Ordering and Reserving
If the book you're looking for is not currently in stock, let us know and we can either reserve a used copy for you or special order a new copy.
Mail Order
We can mail books anywhere you want them to go. Inquire for rates.
Book Search
We can help you locate that hard to find title or edition you've been looking for. Inquire with Andy for a quote on any book you want.
Hardcover Rentals
Want to read the latest bestsellers, but don't want to pay the hardcover premium?
The Paperback Exchange offers a selection of current bestsellers in hardcover available to rent, $2.95 for the first week and .25 cents each additional day.